View/Export Responses and Run Reports
1. View or Export Responses (your raw survey data)
Go to the Responses tab of your survey to view and edit individual responses. Use the Complete/Incomplete/Test filter options to control which responses appear for you.
Click the Export icon to export your response data.

The Export Responses option will allow you to choose to export to .csv or .sav, and choose what information to export.
Quick Export is a one-click response export based on the defaults you set up in your System Settings.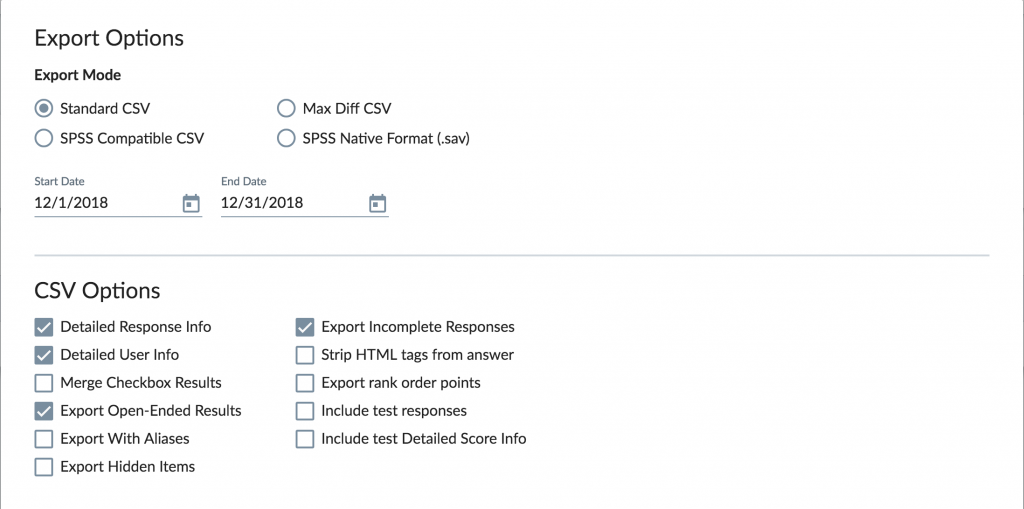 2. View your standard Report
From within your survey editor, click the Report tab to view your pre-made standard report
Your Report will include default chart types for each question of your survey.
The report can be exported using the export icon, or shared via link on the Sharing tab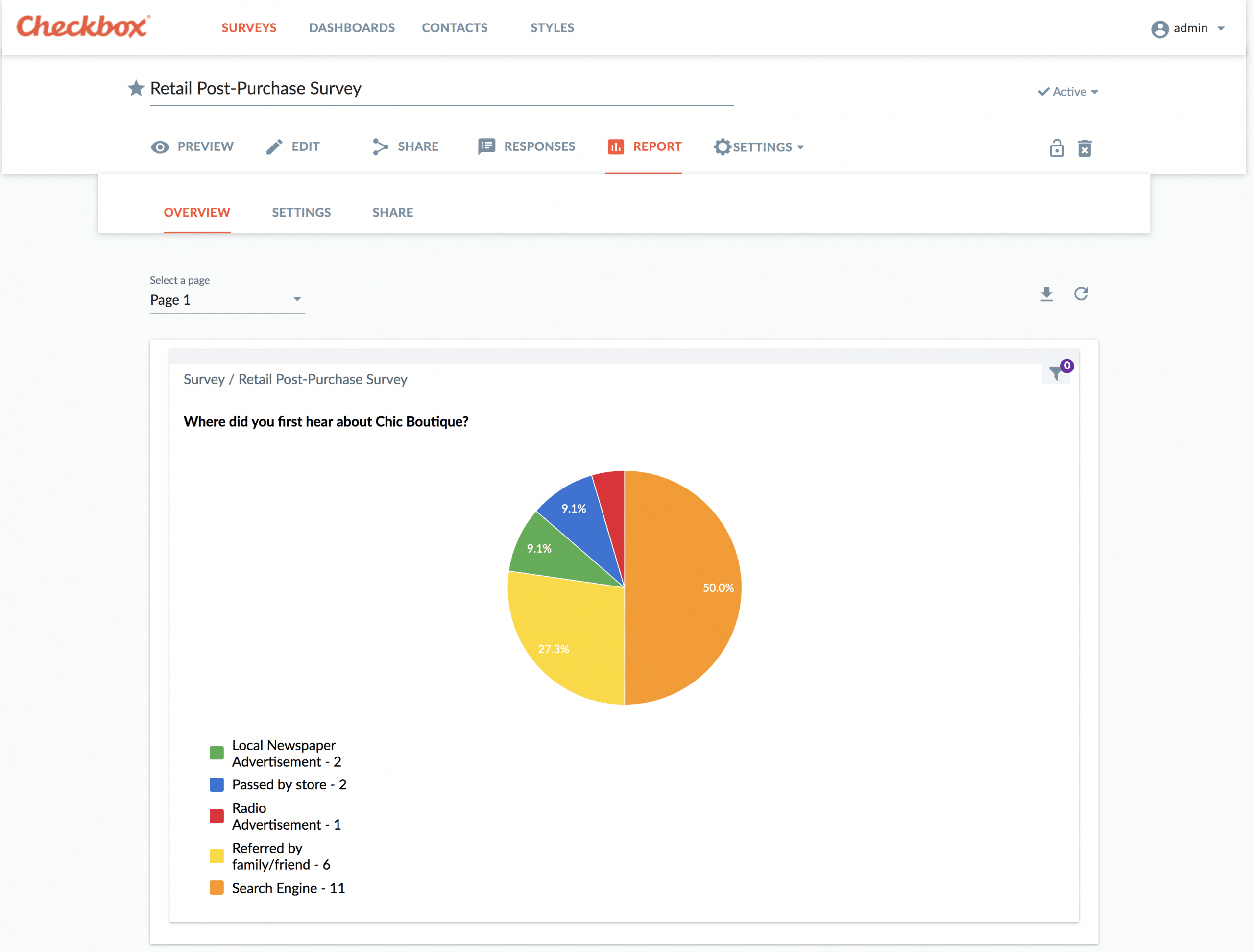 3. Create & Run Custom Dashboards (reports)
To create a more custom report or a report based on multiple surveys, you will want to use the Dashboards feature.
Go to the main Dashboards menu to create a new custom report.

Click Create Dashboard
Click Add a New Page then Add Dashboard Item
Choose your dashboard item options 1) Name (optional), 2) Chart Type, 3) Survey and Question Source, 4) Report Filter (optional), and 5) Size
Click Add
Once you are done adding your charts, click the Overview tab to view your results